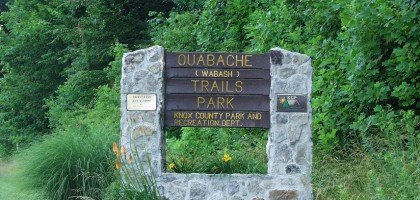 An attempted child abduction in Knox County on Easter Sunday is still under investigation.
        The Knox County Sheriff's Department reports they responded to a call about the attempt at 3:20 Sunday afternoon at Wabash Trails Park.
        They say an 11 year old was close to the administration building on the playground when a white male wearing all black and a black mask attempted to take her.  The girl was able to free herself and run for help.
        The Sheriff's Department continues to investigate and reminds parents and guardians to be vigilant and attentive to children in your care and your surroundings. Report any suspicious activity to local police.