State Police have been busy in Lawrence County, Indiana.
            They report that on Thursday their Drug Enforcement Section concluded a meth investigation that involved multiple buys by the DES and traffic stops and drug seizures.  Search warrants were served in the town of Oolitc where 55-year-old Roger D. Hardin was arrested for Dealing and Possessing Meth.  20 grams of meth, marijuana, paraphernalia and $10,000 cash was found int eh investigation.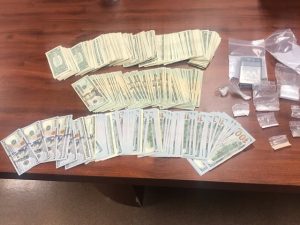 —–
            In a separate investigation in Bedford that started last month,   DES and state troopers went to an Indian Creek Road residence Wednesday where the suspects they were looking for were hiding inside.  State police reported seeing drugs in plain view.  There were minors in the home and DCS was called. The kids were place with family members.   Arrested were 36-year-old Amber M. Eads of 35-year-old Jacob Bunch both of Fayetteville. They were taken to the Lawrence County, Indiana jail for Drug Possession, Nuisance Offenses and Neglect of a Dependent. They were also served the initial warrants which were also for Drug Possession and Nuisance charges. Also arrested at the scene was 33-year-old Alan Shelton for meth possession and visiting a common nuisance.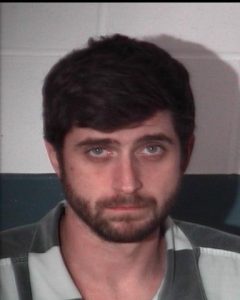 ——–
       In a third drug case in Lawrence County, Indiana, investigators collected information on large quantities of meth dealing. Controlled buys were made and an arrest warrant was issued for 28-year-old Lindsey Vestal of Chapel Hill. She's charged with Dealing and Possessing Meth and Racketeering.  She was arrested at her workplace in Bloomington without incident.