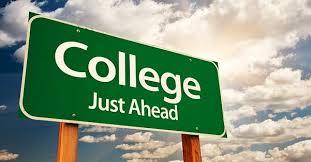 (NETWORK INDIANA)  Indiana is still trying to close a college attendance gap between different economic and ethnic groups.
The Commission for Higher Education set a goal six years ago of cutting that gap in half by now, and eliminating it by 2025. That gap is close to unchanged. Low-income students are a little more than half as likely to go to college. And minority students lag 8-to-12 points behind white students in their college attendance rate.
The gap is also there in the percentage of students who actually get their degree, and in the percentage of all students who survive the first year. More than half of all Hoosiers who go to college either need remedial classes, or don't make it back the second year. That's twice as likely among low-income students.
The cost of college accounts for some of that gap, but Brittany Collins with the C-H-E says that's not the whole story. Students in Indiana's 21st Century Scholars program, which guarantees in-state tuition for students who maintain a B average and stay drug-free, sees an overwhelming percentage of its students go on to college and succeed once they get there, at an even higher rate than students from higher-income families. The scholarship students by definition are strong academically, but Collins suggests there's a chicken-and-egg effect: she says the reinforcement of students knowing the state believes in their future can spur them to devote more effort to their classwork.
While the C-H-E missed its goal of cutting the gap in half by 2018, Collins says some of the outreach programs created to meet that goal are just getting started, and can't be completely evaluated until the first students targeted by those efforts begin reaching the point where they should be getting their degrees.
The commission plans additional outreach efforts to make sure students know about the 21st Century program and what it requires. And the commission is launching a new "Parents As Partners" program targeting Hispanics in five of Indiana's largest cities, including Indianapolis.