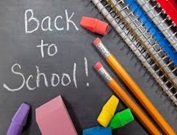 Barr Reeve has announced that they have delayed the start of school by a few days.  According to School Superintendent Dr. Travis Madison the delay is due to the ongoing construction at the school.  Madison stressed it is not due to the coronavirus.  In the release to parents, Madison did not feel things were quite back in place yet to start school on schedule August 11th.  He went on to say the school will be able to provide a more safe environment for the return of students on August 17th.  First day for Barr Reeve students will now be August 17th.
Vincennes Community School students will be back in the classroom starting today.  The VCSC announced a slightly different schedule for students this year.  Elementary students can get in their buildings by 7:15am and the school day will start at 8am.  Students will then be dismissed at 2:45pm.  At Vincennes Middle and High School, Students may enter the building at 7:50am, and the School day begins at 8:30am, with dismissal at 3pm.  Again back to school is today for Vincennes schools.
Washington Community Schools will return to the classroom tomorrow, while teachers will be reporting Today. The first day for North Daviess Students will be next Wednesday, August 12th.