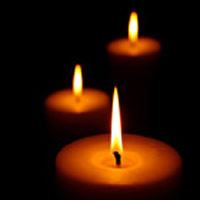 James Spaulding age 78 died Thursday, February 13, 2020 at Daviess Community Hospital.
James was born August 30, 1941 in Alfordsville to William and Catherine (Colvin) Spaulding. He graduated from Alfordsville High School in 1960. James retired from Crane. He was in the U.S. Air Force and a SAC member.
James is survived by his wife Leulla (Wilkerson) Spaulding; daughter Kelly Spaulding of Washington; Brother Tony Spaulding of Bedford; sisters Margaret (Alonzo) Bridgewater of Loogootee, Martha (Richard) Cox of Frankfurt, KY, Clara (Richard) Batchelor of Plainfield, Mary (Kerry) Reed Beasley and Carolyn Blake both of Bedford; step-sons Ronnie Tomey, Kevin Tomey and Johnny Goble of Vincennes; Scott Hill and Brian Hill of Washington; step-daughter Lisa Tomey of Washington; three grandchildren and several great-grandchildren and step-great-grandchildren.
He is preceded in death by his parents; son Jamie Spaulding; sisters Rosemary (Carroll) Robinson, Elvina Spaulding, Patricia (Dexter) Crane and Louise (Herbert) Wheeler; brothers Joseph Spaulding, Silas Spaulding and Francis Spaulding.
Military Graveside service is Monday, February 17, 2020 at 11:00 am at St. John Cemetery with Yvonne Evans officiating.
Condolences can be made to the family online at www.edleemortuary.com. All arrangements were entrusted to Ed Lee Mortuary.