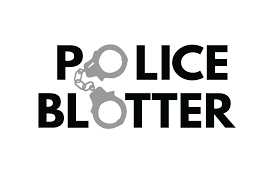 –   There were no injuries when a semi and a car collided in Daviess County. That was reported at 5:13-pm.  The Sheriff's Department, DCH Ambulance and the Washington Township Volunteer Fire Department were all dispatched as was Air Evac.  However it was learned that no one had been injured in the crash which happened at 100-north and 350-East.  The accident is still under investigation.
-Washington Police investigated an accident reported at 6:30 last night at Southeast 21st and East National Highway.
-A resident on Daviess County Road 100-north reported their truck had been broken into and their bow and arrow was stolen.
-At 2:18-pm, a caller reported their vehicle had been hit by  another and drove off.  That happened at 1200-north and 1100-East.
-Washington Police arrested a Bicknell woman for Dealing Meth on Thursday. No bond was set for 41-year-old Jessica Hampton.
-The Daviess County Sheriff's Department served an arrest warrant for Auto Theft.  Bond for 23-year-old Derek Bruce of Washington was set at $5000.
-Joseph Grow, 59 of Washington was arrested on a Petition to Revoke a Suspended Sentence for Placement for Battery by Means of a Deadly Weapon.  No bond was set.
-31-year-old Jarred Duncan of Vincennes was arrested for Failure to appear for False Informing. Bond was set at $2000.
-23-year-old Aaron Koenig of Salem, Indiana was jailed for a Petition to Revoke a Suspended Sentence.  Bond was set at $5000.