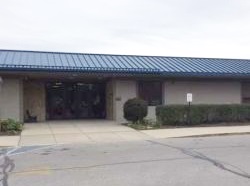 It's still not clear what actually happened inside West Vigo Elementary School in Terre Haute Thursday to warrant an evacuation.
Just after 1:30 students were evacuated after approximately 10 students went to the school nurse complaining of a cough and eye irritation.
Bill Riley, with the Vigo County School Corporation, said all of the symptoms cleared up once students spent time outside.
Students who rode buses were taken to Consolidated Elementary to be picked up by buses or their parents.
The Sugar Creek Fire Department responded to both schools to medically clear students.
School staff, firefighters, and Vectren have all run tests on the school and have not been able to figure out what caused the issues.
West Vigo Elementary School students will go to Sugar Creek Consolidated on Friday.
The search for what caused the problem continues.