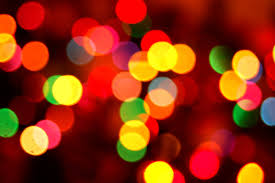 Area cities are gearing up for what for many is the official kickoff to the holiday season.  Some believe it's not the Christmas season until there's been a parade.
*       The Daviess County Christmas Parade Committee has scheduled this year's lighted parade for Saturday December 7th at 6-pm. The theme is "A Christmas to Remember".  All entries are asked to display lights and the committee also encourages lots of Christmas music.  There will be monetary prizes and trophies awarded for 3 categories.   There will also be a monetary prize and traveling trophy awarded to the Best Lighted Window display of a Main Street business.   Churches, schools (any and all groups within), businesses, civic groups, clubs, organizations and individuals of our Daviess County Community and beyond are invited to join us as we kick off this blessed Christmas season.  For more info contact Debbie at the Mayor's office at 812-254-5575.
*       In Vincennes, the Central Business District is celebrating the 21st annual Christmas Parade of Lights in Downtown Vincennes.   It is set for Friday November 22nd at 6:30 pm.   Those interested in paricipating there should contact the Knox County Chamber of Commerce. The entry deadline for the Vincennes Parade is Monday November 18th.
*        In Loogootee, their parade is set for December 1st.  The theme there is "Upon a Star"  A parade and Christmas stroll will be held that day and entries are being accepted by calling the Loogootee Mayor's office at 812-295-4770.