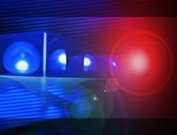 -31-year-old Ricardo Jimenez-Hernando of Washington was arrested on a warrant for Failure to Appear for Making an Unlawful Proposition.  Bond was posted.
-Washington Police arersted 42-year-old Raul Valdez-Sandoval of Washington for Operating While Intoxicated with Greater than .15% and Operating While Never Licensed.  No bond was set.
-There was a car/deer crash at 10:38 last night in Odon.
-There was a vehicle fire reported at around 6 last night on I69 at mile marker 74.  Everyone got out of the vehicle safe.  Elnora and Madison Fire Departments responded.
0No injuries in a vacant house fire that occurred early yesterday morning at 2205 Troy Road.  The Washington Township Volunteer Department was assisted by Montgomery, Cannelburg, Veal and Harrison Township out of Monroe City in Knox County.  The state fire marshal is assisting in the investigation of the blaze that did $100,000 damage.