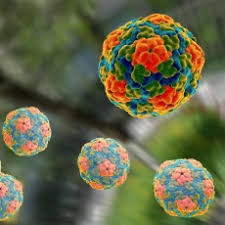 A case of Hepatitis A has been confirmed in Linton.  Greene County health officials confirmed that an employee that handles food worked at Papa John Pizza in Linton.  The Indiana State Department of Health has confirmed 13 outbreaks in Greene County. 
         So far this year there have been 2,140 cases statewide.  Hepatitis A is very contagious.  The virus can be spread through sex, sharing needles or consuming contaminated foods and water. Symptoms include fatigue, loss of appetite, stomach pain and nausea.  If you experience any of these symptoms you should see a doctor. 
        There is a Hep A vaccine.  Everyone is urged to get vaccinated.