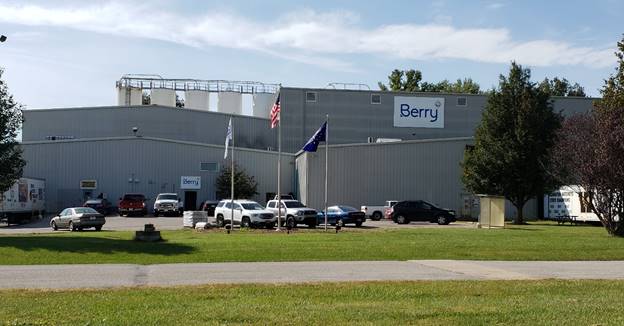 The Daviess County Commissioners on Tuesday approved a zoning change requested by Berry Plastics on two parcels of land.  The change is from Agricultural to Light Industrial.  The designation should've been changed years ago, and as the company plans an expansion the change was needed.
                      Berry Plastics, formerly United Films, is planning for a 40,000 square foot expansion with a multi-million dollar cost.  11 more jobs are expected to be created at the plant. That will increase employee numbers to over 50.  Berry Global, Inc is a Fortune 500 global manufacturer and marketer of plastic packaging.    Headquartered in Evansville , it has over 290 facilities across the globe and more than 48,000 employees.  The Daviess County facility is located on County Road 1250 North at Odon.
    The Commissioners also approved two maintenance easements for the City of Washington on four parcels of county owned property north of Washington's 15th Street Bridge.  
              The Commissioners also announced that the December 10th meeting will be held at the Shiloh Community Building af 6:30 p.m.   the Shiloh Community Building is located at the intersection of County Roads 1000 N and 900 E.