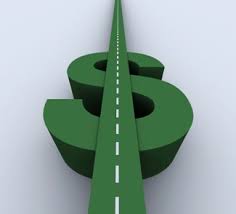 The Martin County Commissioners want to know why they only got $233,000 of the $1 million they applied for in state Community Crossings money.  It was announced Tuesday that nearly 200 Indiana cities, towns and counties are sharing $115 million of the funds that come from fee increases on heavy-duty commercial vehicles using the Indiana Toll Road.
        The Washington Times Herald reports that Martin County Highway Superintendent Leo Padgett learned from INDOT that there were glitches with their application and three bridges totaling over a half million of the $1 million request may have been the reason Martin County didn't get what they asked for.   Padgett learned it was better if bridges were not on an application.
        Martin County can reapply for the rest of the $1 million they requested in the 2nd round of a grant cycle in June.  The newspaper reports that officials will rewrite the application working with INDOT to get it correct.