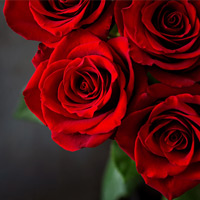 Mary Katherine "Kathy" Blackman – Byron, 50, of Newberry, IN passed away on Friday February 8, 2019 in Washington, Indiana.
She was born on March 6, 1968 to Jimmy Herbert and Mary Jo (Spears) Blackman in Corydon, Indiana.
Kathy loved to crochet, color, and read.
She is preceded in death by her parents, Jimmy and Mary Jo Blackman.
Kathy is survived by her children; Jacqueline (Johanna Mae) Blackman of San Diego, CA, Dakota August of Newberry, IN, Jason Byron of Newberry, IN, her siblings; Kevin Blackman of Lakeland, FL, Ken (Miranda) Blackman of Wheatland, IN, and many nieces, nephews, and cousins.
A visitation will be held on Wednesday February 13, 2019 from 1:00 until 5:00 P.M at Blake Funeral Home in Loogootee, Indiana. Cremation will follow to honor her wishes.
Online condolences can be made at www.blakefuneralhomes.com