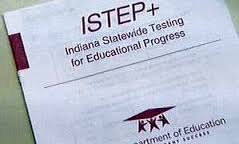 (AP) — The Indiana Department of Education is planning to seek damages against a testing vendor for scoring issues and a delay in results for the state's primary standardized test.
Results for the Indiana Statewide Testing for Educational Progress-Plus, or ISTEP+, were supposed to be publicly released Wednesday. But vendor Pearson notified the department last week about two scoring issues, one affecting 10th grade and one affecting all grades.
Pearson's contract with Indiana allows the state to be eligible for damages between $50,000 and $150,000 for every day the results aren't delivered.
Pearson declined to tell WRTV-TV about potential damages because the Education Department hasn't made any formal claims yet.
Schools should receive ISTEP results today (Friday), but education officials don't know when scores will be public.