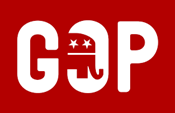 "A great night for Daviess County Republicans." That's what County GOP Chair Jan Hicks said about last night's Lincoln Day Dinner
        The Washington Times Herald reports about 175 people attended.
        The special speaker was Congressman Larry Bucshon who talked about the successes of the President saying don't let the media fool you, Republicans in DC support Donald Trump.  Bucshon said any one of the 3 Republicans running for US Senate to try and unseat Democrat Senator Joe Donnelly in the fall can win that seat.  The newspaper quoted Bucshon as saying that more GOP Senators need to be elected across the US because the work the House is doing is going nowhere because of the 60 vote threshold in the Senate.