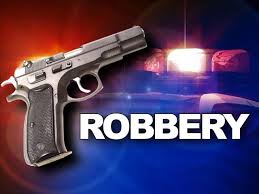 In Vincennes, authorities are searching for four armed robbery suspects. The incident happened not long after 3:00 p.m. yesterday at the Annex Apartments. According to VUPD, four black males brandished hand guns during the incident. They fled the scene in a newer model black Chevy Impala. No one was injured in the incident.
Anyone with information is asked to call VUPD at (812) 888-5555.
Chuckles Convenience store on NE 5th street in Washington reported a drive off yesterday afternoon around 2 pm. An employee notified the police department that a white SUV with dark tinted windows drove off without paying for $52.84 cents in gas. The vehicle was seen headed West on Walnut Street.