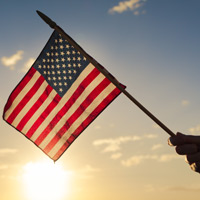 Larry D. Carlson, age 80, of Washington, passed away January 12, 2018 at 5:53 pm.
He was born on December 4, 1937 in Lapeer, Michigan to Laurel and Dorothy (Arbauh) Carlson. He graduated high school from Adelphian Academy and college from Indiana Southern University. He was a U.S. Army Veteran and had owned and operated Carlson Tax Center for over twenty years and had been a Nursing Home administrator for several years.
He is survived by his wife, Linda Carlson, whom he married, May 17, 1991; three sons, Alan (Laurie) Carlson of Columbus, Keith (Doreen) Carlson of Bainbridge, Washington and Lee (Kristi) Carlson of Bloomington; one daughter, Meagan (Jordan) Fox of Washington; sister, Jean Knudsen-Redwine of Mission, Texas; step-daughter, Dawn (Collin) Abbott of Washington; seven grandchildren, Krista, Eric, Brian, Keith Jr., Matthew, Jacob and Anna.
He was preceded in death by his parents.
A private family memorial service will be held at a later date.
Memorial contributions may be sent to the Carlson family in c/o, Ed Lee Mortuary, 101 North Meridian St., Washington, Indiana 47501.
Condolences may be sent to the family online at www.edleemortuary.com.