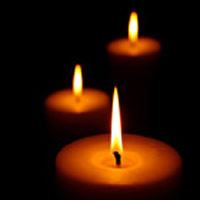 Earl "Jerry" J. Riney, age 70, of Washington, passed away at 1:37 a.m. on Monday, January 15, 2018.
He was born on June 19, 1947 in Washington, to Thomas and Ann Marie (Smith) Riney.
He is survived by his sister, Pauline Marie Riney; brothers, Charles "Charley" Louis, James "Jim" Leo, Joseph "Joe" Matthew and John Henry Riney.
He was preceded in death by his parents and sisters, Carolyn Sue Riney, Beulah Mae Riney, Martha Ann Riney and Jennie Louise Riney.
A funeral service will be held at 1:00 p.m. on Friday at Ed Lee Mortuary. Burial will follow in St John Cemetery. Visitation will be Friday, 12:00 p.m. – 1:00 p.m. at Ed Lee Mortuary.
Condolences may be sent to the family at