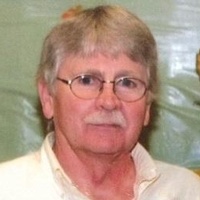 John Dant, 76, of Carson, California, passed away at his residence, Carson Senior Assisted Living on Friday,  January 12, 2018 at 7:50 A. M.  John had been in failing health for several years.
Born June 25, 1941, in Washington, IN, John was the son of Howard F. and Agnes L. (Grannan) Dant. He was a 1959 graduate of Washington Catholic Schools. After graduation John successfully completed the Dale Carnegie Course and worked as a salesman for Realsilk Hosiery Company selling clothing.  He then served in the Army and the Army National Guard until receiving an honorable discharge. After moving to Brentwood, CA, he became a landscaper for a renowned landscape designer and architect. He enjoyed working with flowers and other plants and had a talent for making the scenery more attractive.
He is survived by three brothers and four sisters-in-law, Thomas L. and Sally Dant of Fontana, CA, James F. and Terri Dant of Washington, IN, Robert L. and Glenda Dant of St. George, UT, and Cindy (Luebke) (Dant) Granger of Vincennes, IN.
Also surviving are two sisters and brothers-in-law Judith K. (Dant) and Richard Kramer of Battle Ground, IN, and Mary Jane (Dant) and Barry Luebke of Montgomery, IN, and many nieces, nephews and cousins.
John was preceded in death by his parents and a brother, Steven A. Dant.
A Memorial Mass will be held at a later date, with assistance from Ed Lee Mortuary, Washington, IN and burial will be in St. Peter Cemetery, in Montgomery, IN.
Memorial contributions may be made to St. Peter Cemetery, c/o Kevin Hart, 9881 E 200 S, Cannelburg, IN 47519-5038 or Washington Catholic Education Endowment, P.O. Box 916, Washington, Indiana 47501 in John's name.