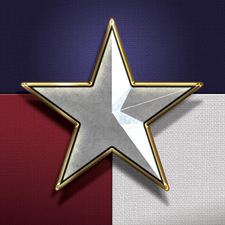 Roy Bruce Yarbrough, 65, of Odon, IN, passed away on January 9, 2018 at IU Health Methodist Hospital in Indianapolis. He was born in Joliet, IL on July 17, 1952 to William and Emma Joyce Yarbrough. He attended North Daviess schools. Roy married the late Eileen Yarbrough. He worked at Crane Naval Base as a Computer Engineer. Roy was a United States Veteran and a member of the Washington and Odon VFWs. He enjoyed fishing and especially reading. He loved his little dog named Romeo.
Roy is survived by his only child, a daughter, Lee-Ann Allen; grandchildren Garrett M. Allen and Josephine "Paige" Petty; sister Virginia Held; several nieces, nephews, and cousins; and his precious dog Romeo. He is preceded in death by his wife, parents and five brothers.
The funeral for Roy will take place on Friday, January 19, 2018 at 10am at Gill Funeral Home. Visitation will be on Thursday, January 18, 2018 from 4-8pm at Gill Funeral Home. Interment will follow the service on Friday at Sugarland Memory Gardens with Military Rites. Online condolences may be made at www.gillsince1872.com.