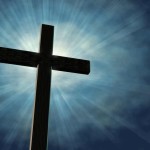 Frederick "Fred" Ray Delp, 77, of Vincennes, IN, passed away January 14, 2018, at Good Samaritan Hospital.
Fred retired as shift supervisor at the IO Plastics Plant in Sullivan, IN. He was a member of the First Church of the Nazarene.
Born October 26, 1940, in Mecca, IN, he was the son of Clyde and Juanita (DeArmond) Delp. Preceding him were his parents, two grandchildren, and brothers and sisters.
Surviving is his wife, Linda Joan (Faulk) Delp, to whom he was married 57 years; his children, Steven Wayne Delp and his wife, Shannon, of Poland, IN, Brent Duane Delp and his companion, Wanda Trueblood, of Poland, IN, Brad Delp and his wife, Susan, of Vincennes, IN, and Jennifer Raymond and her husband, Quintin, of Poland, IN; his sisters, Clarabelle Jukes of Poland, IN, and Joyce Lindley, and her husband, Jim, of Marshall, IL; his brother, Frank Delp and his wife, Mary, of Gosport, IN; and several grandchildren and great-grandchildren.
Friends may visit with Fred's family from 4:00 – 8:00 on Friday at the Bicknell Church of the Nazarene. The funeral service will be conducted on Saturday, at 11:00, at the church. Interment will follow in Beech Cemetery near Coal City, IN. Goodwin Funeral Home assisting with the arrangements.
In lieu of flowers, donations may be made to the Church of the Nazarene Alabaster Fund. Online condolences may be sent to the family through goodwinfamilyfh.com.