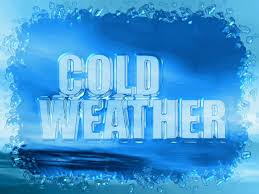 A Wind Chill Advisory remains in effect until Noon today.  A Wind Chill Advisory means that cold air and the wind will combine to create low wind chills. Frost bite and hypothermia can occur if precautions are not taken.   Meteorologist Jesse Walker tells us more..
       Make sure you wear a hat and gloves.  The cold wind chills will cause frostbite in as little as 30 minutes to exposed skin          Roads remain snow and ice covered slick and hazardous.  Main roads are fairly clear depending on where you are however, there are patches of ice and black ice which can cause a minor to severe mishap if hit at the right angle and speed.   Schools in the area are closed again which is a good indication that motorists should continue to use extra time and caution when traveling.
        Looking at the latest Travel Advisory Map from the Department of Homeland Security, Daviess, Martin, Pike, Dubois and Gibson are under Travel Advisories.  That is the lowest level of advisory meaning caution should be used while driving.  Knox and Martin Counties are under an Orange Travel Watch meaning conditions are threatening enough where only essential travel, such as to and from work or in emergency situations, is recommended.  A Travel Advisory or Watch or even a Warning does NOT mean travel is banned.  They are designations and recommendations based on the current conditions.