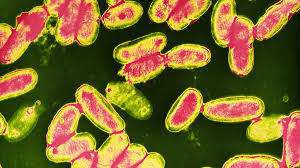 Whooping Cough cases in the state of Indiana have doubled.  According to local health officials, Daviess County has seen a slight rise.
        Mallory Swartzentruber, the county public health educator told the The Washington Times Herald there have been a couple more cases reported this year than last year so far.    Swartzentruber says there should not be any cases because of vaccines, but not everyone vaccinates and therein lies the problem she says.  She says those less than a year old are most vulnerable.  She also told the newspaper that anyone with breathing problems can catch the disease easy.
        Whooping Cough or pertussis is caused by bacteria which causes cough creating breathing problems and can lead to pneumonia or seizures and in extreme cases, death.
        The county does offer vaccines for whooping cough. Call 812-254-8666 for more information.