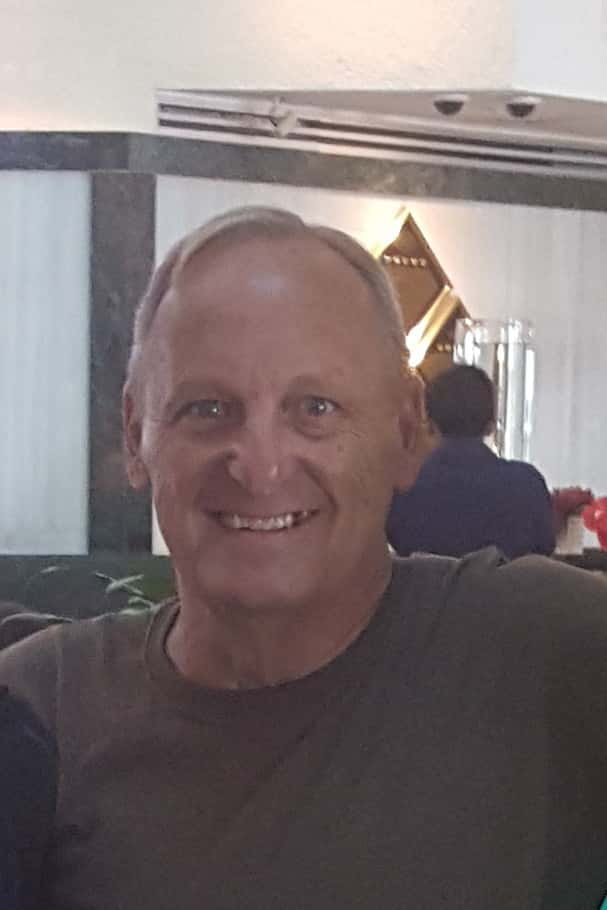 William "Bill" Spaulding, 60, of Washington, IN, went to his Heavenly Home surrounded by his family on September 29, 2016. 
He was born on March 6, 1956 to James Curtis and Mildred (Colvin) Spaulding in Washington, IN. He graduated from Washington High School in 1975. On May 19, 1979 he married the love of his life, Lana J. (Arthur) Spaulding. He worked and retired from McKee Food Corp. Bill enjoyed music, playing with his dogs, and raising rabbits and chickens. He was a dedicated Chicago Cubs fan, enjoyed playing cards with his family, mushroom hunting, fishing, and helping other cancer patients.
He is survived by his wife, Lana Spaulding; siblings Nancy Anderson (Harry), Glenn Spaulding (Susan), Harriett Petty (Steve), Patsy McCullough (Doug), and Mary Wimmenauer; sister-in- law Marsha Pemberton (Bill); many nieces, nephews, cousins, and aunts and uncles; also he was a "second dad" to Hannah Parsons and Lindsey Upton.
He is preceded by his parents; brother-in- law Chris Wimmenauer; an infant nephew, and infant niece.
The service for Bill will take place on Monday, October 3, 2016 at 10am at Antioch Christian Church, 3007 US-50, Washington, IN 47501, with Pastors Keith Meece and Tony Ruble officiating. Interment will follow the service at Sugarland Memory Gardens.
Friends may call on Sunday, October 2, 2016 from 4-8pm at Antioch and on Monday, October 3, 2016 prior to the service beginning at 9am. In lieu of flowers, memorial contributions may be made to: Independent Cancer Research Foundation or American Anti-Caner Institute. Online condolences may be made at www.gillsince1872.com.