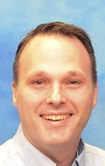 Dr. Michael Baker who surrendered his privileges at DCH in January and hasn't practiced at the hospital since, has been found guilty of 11 counts of misconduct.  He had been practicing obstetrics and gynecology.
The Washington Times Herald says Baker was facing an original 15 count complaint for improper sexual relations with a patient, not documenting prescriptions and visits and violating patient privacy laws.
The Medical Licensing Board suspended Baker's license indefinitely or for a minimum of three months. He can file for reinstatement if he completes 40 hours of continuing medical education in various areas including ethics and controlled substance prescribing. He is also to undergo psychiatric evaluation and ongoing care and pay a $5,500 fine.
It all surrounds incidents that the Attorney General's Office said started in November 2013.  They say Baker counseled  a female patient without billing her or documenting the treatment. Then he became involved in an inappropriate relationship with her. The Attorney General also said Baker treated a relative of the woman and did not document it.  He also reportedly disclosed another patient's information.