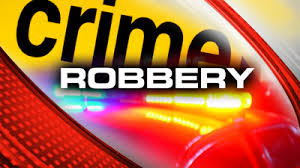 Two men were arrested for robbery last night after an investigation that lasted all day.
Vincennes police report that they responded to 418 B Depot Street in Vincennes at 4:15-am Wednesday when a home invasion was reported.
One person who lived there sustained minor injuries.
Detectives investigated throughout the day.  They identified Johnathan M. Granger and Arr
on D. Fuller as suspects.
At 7-pm both were located by detectives, patrolmen and a k9 unit.
Fuller was at Godare Hall on the VU campus while Granger was located at Annex Apartments.
Both men were booked in on the charge of Robbery as a Level 3 Felony. A search warrant was served at Annex Apts. and the weapon used in the robbery was located.
(top photo is Johnathan Granger/bottom photo is Aaron Fuller)