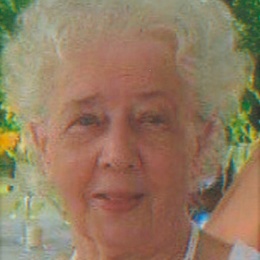 Betty Lucille (Huey) Smith, 96, passed away during the evening hours of March 15, 2023. She was born in Lyons, Indiana, September 27, 1926, to Benjamin David and Abbie (Hollingsworth) Huey. She married James Roy Smith, Sr. on January 5, 1949, and he preceded her in death, January 1, 1992.
Betty was a 1944 graduate of Linton-Stockton High School and was later employed as a salesclerk for JC Penney. In her later years, she was a full-time homemaker. She was a member of the Daughters of Isabella and Our Lady of Hope Catholic Church.
Those who now mourn Betty's passing include her children: Michael J. Smith of Loogootee; Jeffrey Allan Smith of Washington; Mark (Kathy) Douglas Smith of Washington; and Mary Jane Edmiston of Washington. Betty was blessed with nine grandchildren; nineteen great-grandchildren and two great-great-grandchildren.
Betty was preceded in death by her parents, Benjamin and Abbie Huey; husband, James Roy Smith, Sr.; son, James Roy Smith, Jr.; siblings: Bernard Huey, Paul Huey, Loretta Cate, Christina Monts, Rosemary Bellamy, Wilbertine Moore, Barbara Ludwick, Pauline Hawthorne, and Sarah Deiss.
Visitation for Betty Smith will be 4:00 – 8:00 pm, Tuesday, March 21, 2023, at the Ed L. Lee Mortuary, 620 East Viola Avenue, Washington, Indiana.
A Mass of Christian Burial for Betty Smith will be celebrated at 10:00 am, Wednesday, March 22, 2023, at Our Lady of Hope Catholic Church. Father Paul Ferguson will be the celebrant. Burial will follow in the Glenco Cemetery.
Condolences may be sent to the family online at www.edleemortuary.com.
The staff of the Ed Lee Mortuary is honored to have been entrusted with arrangements for Betty Smith.