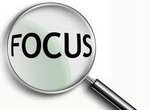 Focus On The Community is a 20 minute community affairs program hosted by Grant Swartzentruber.  It airs Saturday mornings at 8:35 am on WAMW.
If you have a community topic that would appeal to WAMW's listeners and would like to be considered for an interview contact Grant by emailing him at grant@swartzentruberlaw.com.
Below are some of our past shows.
Focus On The Community Podcasts

News Director Dave Foster interviews Superintendent Travis Madison from The Barr Reeve School Corporation about what is going on around the schools as we get ready for Back To School.
Continue Reading »
7/20/19 Focus On The Community
Focus On The Community