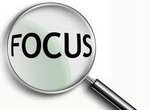 Focus On The Community is a 20 minute community affairs program hosted by Grant Swartzentruber.  It airs Saturday mornings at 8:35 am on WAMW.
If you have a community topic that would appeal to WAMW's listeners and would like to be considered for an interview contact Grant by emailing him at grant@swartzentruberlaw.com.
Below are some of our past shows.
Focus On The Community Podcasts

Cathy Bush with Hope's Voice of Daviess and Knox County joins us on this episode of Focus on the Community. Cathy talks Stalker and Human Trafficking Awareness Month.
Continue Reading »
Focus on the Community, Hope's Voice
Focus On The Community