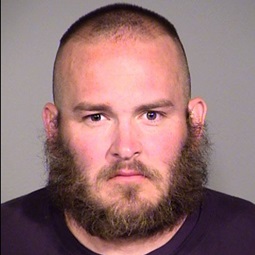 Authorities have announced when the man accused of killing Terre Haute Police Detective and FBI Task Force Officer Greg Ferency will go before a judge.
Shane Meehan is set to go on trial March 28 at the federal courthouse in Terre Haute.
Meehan is accused of throwing a Molotov cocktail at the FBI building in Terre Haute on July 7.
When Ferency came out to confront him, Meehan shot him.
He was indicted last week on several charges, including murder of a federal officer, and attempted arson of federal property.