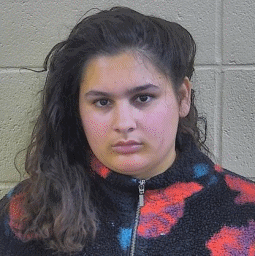 A Jasper woman was arrested following an incident at a group home over the weekend.
Jasper Police say they were called to a group home on Saturday after employees reported a woman threw a large rock at them and damaged a vehicle.
Two other vehicles were also reported to have sustained significant damage.
Officers say when they attempted to detain the suspect, identified as 20-year-old Orjana Shepherd, she resisted.
She was eventually arrested and taken to the Dubois County Jail.
She is charged with Criminal Mischief, Resisting Law Enforcement, and Attempted Battery.