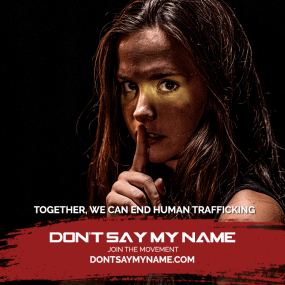 Brooklyn Wittmer, 25, is getting her big screen debut tonight in the new thriller "Don't Say my Name".
Wittmer is a Daviess County native and Barr Reeve graduate. While at Barr Reeve she performed in choir, and upon graduation, went to study at the Bloomington Academy of Film and Theatre.
She appeared in the Netflix Film "A Week Away" in 2020.
Wittmer stopped in to talk with us this week and explained how she got into acting….
Wittmer takes the lead role in this new thriller titled "Don't Say My Name".
She says the film tells the story of a human trafficking survivor who bravely escapes her captors…
The big premiere is set to show at the Indiana Theater right here in Washington, Indiana.
The showing will be at the theater on Main Street tonight, at 9:00 pm. Another showing will be held tomorrow, at 11:00 am.
You can watch the trailer and get tickets now at www.dontsaymyname.com.