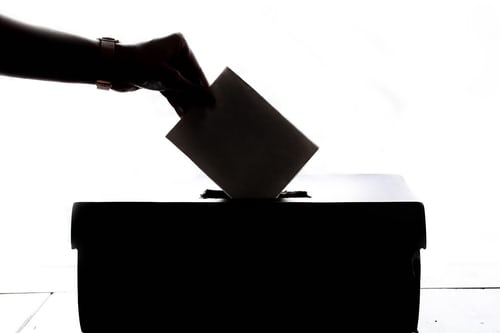 KNOX RESULTS
        In Knox County, Republican Incumbent County Commissioner Tim Ellerman lost to his challenger T. J. Brink in the District 1 race.  Brink finished with about a 58 to 32% margin.   Brink's vote count was 2,775 and Ellerman had 2,046.
        In the County Commissioner District 2, incumbent Republican Trent Hinkle won with 57% of the vote.   Hinkle had 2,714 votes to challenger Pamela Hazel's 2,013.
        There are currently no Democrats filed to run in the fall for those two Commissioner seats.
        For County Coroner, the winner in Knox County was Republican Karen Donovan with nearly 53% or 2,345 votes.  Mike Sheirmann had 2,081 votes.    Donovan faces Democrat Incumbent Coroner Brian Hagen in November.
        Out of the 24,166 registered voters in Knox County, just over 30% voted.
MARTIN COUNTY RESULTS
        Martin County's Republican Race for County Commissioner District 1 went to Cody Roush with 858 votes over Kevin Boyd's 432. Meanwhile Aaron Summers won the race for Commissioner District 2.  He had 740 votes and Jon Richer had 502.  There was 25% voter turnout in Martin County.