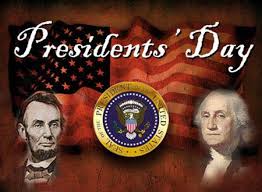 All Washington and Daviess County Offices will be closed on Monday for President's Day.   There is no mail delivery on that day as well.
        In the city, there's no trash pick up and the city bus won't run. If you have Monday trash pick up have it ready by 7-am on Tuesday.
        Also the Daviess County Landfill is closed on Monday.