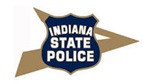 Indiana State Police released statistics on the recent Prescription Drug Take Back Day.
        Hoosiers participated in the 18th annual event by dropping off unused and outdated medications at state police posts across Indiana.
        During the one day event on October 26th, a total of 16,483 pounds of prescription drugs were collected nation wide and 1,488 pounds of that was collected in Indiana.
        To find out more information about drug take back days and year round disposal locations go to takebackday.dea.gov