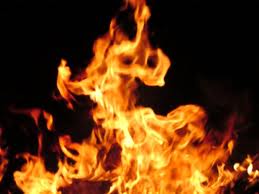 Troy Road south of the bypass was closed for a timet this morning due to a house fire.
         According to Sheriff's Department logs, the call on the fire went out at 2:01-am to Troy Road and US 50.   The Washington Township and Veale Volunteer Fire Departments responded and tanker assistance was requested from Cannelburg and Montgomery and also untis from Wheatland and Monroe City were also contacted. 
        The Sheriff's logs indicate that the home was vacant.