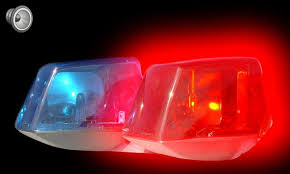 -29-year-old Jared Wilson of Washington was jailed on a $500,000 bond after being arrested on a warrant.  He was wanted for Failure to Appear for Stalking.
-27-year-old Benjamin Jones of Elwood was arrested ona  warrant Wednesday for Failure to Appear.
-37-year-old Detric Doe of Lawrenceville, IL was jailed on a $2500 bond for Failure to Appear for Posession of Meth. 
-A vehicle hit a mailbox near New Hope Church. That was reported at 8:12 am Wednesday.
-A vehicle hit a tree stump at 3820 Old US 50 last evening. That was reported at just before 7-pm.
-Two vehicles collided at Troy Road and Donaldson Road according to police reports. There were no injuries.  That was at 7:44-pm.
-The Washington Township Volunteer Fire Department responded to a vehicle fire at last night at 8-pm at 2639 North 200-West.  The department reports that Attack 91, Engine 91 & Engine 9 crews responded to the fire near a small shed,  Crews quickly knocked the fire down with no damage to the shed. No injuries were reported and the cause remains under investigation.