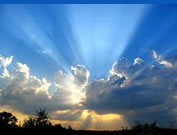 66 year old Charles Anthony "Tony" Stellter of Washington, passed away Monday.  Graveside services for Tony Stellter will be held at 10:00 a.m. Tuesday at Bethany Cemetery in Washington.  The Goodwin Sievers Funeral Home is in charge of the arrangements.
61 year old David M. Wolvin of Washington passed away Thursday.   Funeral services are scheduled for 7:00 p.m. Sunday at the Ed Lee Mortuary North Chapel, with burial at a later date.  Visitation for David Wolven will be at the Funeral Home, Sunday, from 4 p.m. until the time of the service.
81 year old Janet L. Jones of Loogootee passed away Tuesday.  A Mass of Christian Burial will be celebrated at 10 a.m. Saturday, at St. John the Evangelist Catholic Church in Loogootee with burial in St. Mary Catholic Cemetery in Barr Township.   Visitation for Janet Jones, will be from 4 until 8 on Friday, at the Blake Funeral Home in Loogootee.