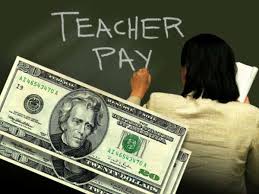 Not enough was done for Indiana's teachers, says one of you state lawmakers.
Terre Haute Democrat Representative Tonya Pfaff says she's disappointed and that all states surrounding Indiana still have higher wages for their educators.
"My fellow teachers keep asking me 'so do we get a pay raise or not?' It was a completely missed opportunity," Pfaff said. "We gave the numbers. All the data is there. We know it needs to happen and it didn't. So, we're just going to keep fighting for teachers."
Lawmakers did not approve a bill this session to give teachers a pay raise. However, the state budget does have increased funding for public schools, teacher appreciation grants and school safety.
Indiana is investing over 760-million-dollars in education.