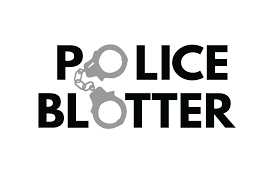 -A Gibson County woman was jailed yesterday in Daviess County on warrants.  34-year-old Stacey R. Beasely of Oakland City was wanted for Conspiracy to Commit Dealing and Dealing in Meth.  Bond was set at $50,000.
-A Dubois County woman was arrested yesterday on a warrant for a Petition to Revoke a Suspended Sentence for Invasion of Privacy and Possession of meth.  Bond for 36-year-old Stephanie Neukam of Huntingburg was set at $25,000.
-The Daviess County Sheriff's Department served 40-year-old Shane J. Schlachter of Birdseye, IN an arrest warrant for Residential Entry, Criminal Trespass and Battery Resulting in Bodily Injury. Bond was posted.
-A resident on Tomey Street in Plainville reported someone got into their garage and stole several items.
-Officials at Circle K at 57 and 50 in Washington reported a motorist driving off and not paying for $10 in gasoline. That happened at 7:30-am yesterday.
-A vehicle struck a pole near the Saddle Club. That was reported at just after 9 on Monday morning.
-Police investigated a theft report from Wal-Mart in the 1-pm hour yesterday.