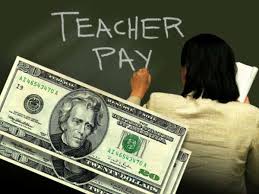 (NETWORK INDIANA)   Teachers and members of teachers associations and unions, testified in front of the Senate school funding subcommittee Thursday. They argued for more pay for teachers from $600 million that is going to schools as part of the state budget.
Over 50 people testified.
"I have seven years of teaching experience under contract," said teacher Leslie Boyd, a teacher with East Gibson Schools, talking to WISH TV. "I have 20 years work experience in and around education, a master's degree, and I make $37,000 a year."
The proposal calls for using $150 million in cash reserves to pay off the difference between what retired teachers are owed and what the state has in the bank for teacher pensions. Republicans say that change will free up $70 million in "savings" for schools.
"That is actual money on the table," said Dennis L. Costerison, Executive Director of the Association of School Business Officials. "We do appreciate that concept and do support that."
Republican leaders said they "encourage" schools to use that money solely to increase teacher pay.
"Our young teachers cannot afford to buy a home, start a family, pay off student debt or begin to plan for retirement without taking a second or third job," said Randy Studt, who teaches German at West Lafayette High School. "The current school funding program, based on money following the child, does not solve these problems."
Lawmakers did not vote Thursday.
Gov. Eric Holcomb created the teacher compensation commission last month. The goal of that commission is to figure out how to make teacher pay competitive with surrounding states.