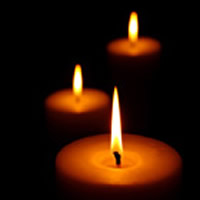 Charles Thomas Wilkinson, 67, of Washington passed away on Friday October 26, 2018 at his residence.
He was born on May 29, 1951 in Herrin, Illinois to Charles Norman and Ann (Pritchett) Wilkinson.
Charles was a United States Navy Veteran. He was a member of the American Legion Post #0121. Charles was a member of Faith way Baptist Church in Washington. He loved to help people and volunteer for various organizations such as Feed My Sheep.
Charles is preceded in death by his parents; Charles and Ann, and one daughter Ann Marie.
He is survived by his children; David James Wilkinson of Clinton, Iowa, and Monika Wilkinson of Milan, Illinois, his siblings; Cheryl (John) Robertson of Silvis, Illinois, Jim Wilkinson of Cincinnati, Ohio, Bob (Susan) Wilkinson, of Indianapolis, Indiana, Wayne (Kym) Wilkinson of Corydon, Indiana, Patrick Wilkinson of Washington, Indiana, and several nieces, nephews, aunts, uncles and cousins.
Cremation was chosen according to his wishes. Online condolences can be made at www.blakefuneralhomes.com.