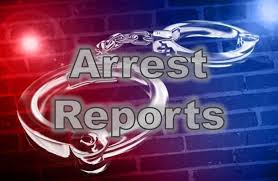 -Indiana State Police arrested 45-year-old David W. Miller of Odon yesterday.  He's charged with Operating a Vehicle While Intoxicated with Refusal and with Neglect of a Dependent.  No bond was set.
-a Washington man was arrested following a Daviess County Sheriff's Department investigation on Tuesday.  37-year-old Tommy J. Allsman was jailed without bond for Possession of Meth, Marijuana and paraphernalia.  He's also charged with Maintaining a Common Nuisance.
-25-year-old Joseph F. Hager of Washington was booked on a Writ of Attachment Tuesday. Bond was posted.
-30-year-old Michael L. Hutchison of Washington was picked up on an Out of County Warrant.  No bond was set.
-45-year-old Christopher C. Hupp of Loogootee was jailed on a Petition to Revoke a Suspended Sentence.  Bond was set at $100,000.