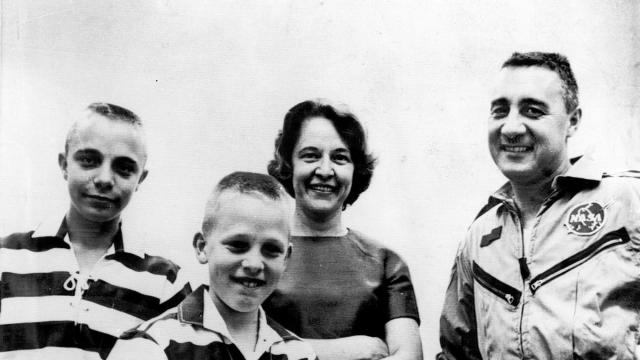 (AP)  Betty Lavonne Grissom, the widow of astronaut Virgil "Gus" Grissom who successfully sued a NASA contractor after his death in the 1967 Apollo launch pad fire, has died. She was 91.
Mark Grissom said Wednesday that his mother had been in good health before her death Sunday at her Houston home. He says she will be buried at Arlington National Cemetery, where his father is interred.
Betty and Gus Grissom met in high school in Mitchell, Indiana, and married in 1945. He later became one of the seven original Mercury astronauts.
Grissom was 40 when he died on Jan. 27, 1967, along with fellow astronauts Roger Chaffee and Ed White, when an electrical fire swept through the Apollo 1 command module during testing at the Kennedy Space Center in Florida.