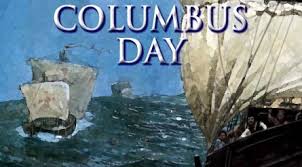 Monday is Columbus Day and the Daviess County Landfill announces they will be closed.
        Also all Washington City Offices and Department are closed.  There's no trash pickup Monday and the city bus won't run.  Also the city's Recycling Center is closed today (Saturday)
        If you have regular trash pickup on Monday, have it ready by 7-am on Tuesday.