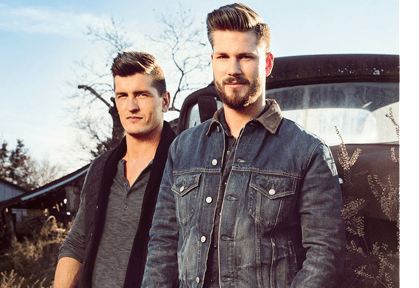 At the Turkey Trot Festival in Montgomery tonight country music entertainers High Valley will take the stage.  The duo is a brother act made up of Brad and Curtis Rempel from Alberta, Canada.  Their sound has been described as "old school and modern." They will take the stage at 8:15.  Paid admission of $20 for adults will get you into the show.
        Montgomery Ruritan member Tony Showalter says the Ruritans have spent more this year than ever before to continue to bring high level entertainment to the Turkey Trot.
        Again it's High Valley tonight at the Turkey Trot.  Tomorrow is country music veteran Tracey Lawrence. The shows will go on rain or shine.
(Click here for more about High Valley and Tracey Lawrence)