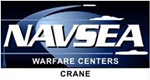 The Odon Town Council heard a proposal this week about developing a Crane area alliance.
        The board heard from Matt Craig, who said the purpose is to coordinate and maintain dialogue between the cities and towns around the crane base as well as create a forum where community representatives can meet regularly with the base to talk about issued and concerns. 
        The Odon Journal reports that Craig believes there is a good relationship now but it can be improved.  HE said the proposal is supported by the base and the Department of Defense. 
        Besides, cities and towns, others' from the Southern Indiana Development Corporation, the Office of Community and Rural Affairs and Radius could also be part of the alliance.
        A plan has not been in place as it is in still int eh discussion phase.