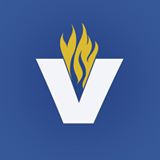 The Vincennes University Board of Trustees learned Wednesday that for the 4 year in a row, enrollment continues to decline.
        Director of Admissions, Heidi Whitehead, reported the Vincennes Campus had 3,444 students registered – an 11 percent decline over last year.  Jasper Campus has stabilized their incoming class but still reported a 13.1 percent decline with 469 students. She said the trend is consistent with other 2 year schools across the county.
        VU's American Sign Language has maintained their enrollment and the Aviation Technology Center is slightly up.  Both of those campuses are in Indianapolis.
        System wide, more than 6,000 students are enrolled. Whitehead said those numbers will change drastically, as they do every year.  On VU's official reporting date on Oct. 15, 2017, VU was serving 18,914 students system wide."