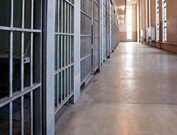 -Indiana State Police arrested a Worthington man in Daviess County overnight. 25-year-old Beau Price was lodged in the security center for two counts of Operating While Intoxicated including a Felony count and with Endangerment. 
-Also, overnight, 32-year-old Isaach Stone of Jasonville was arrested by the Sheriff's Department for two counts of Operating While Intoxicated including with Endangerment.  He's also charged with Possession of a Controlled Substance.
-Friday, the Sheriff's Departmetn arrested 19-year-old Devine Morris of Evansvilel for Failure to Appear for Possession of Marijuana.  Bond was posted.
 -Loogootee Police report they arrested 27-year-old Courtney E. Sutton of Loogootee Thursday.  Sutton was wanted on a Martin County warrant.
-An accident occurred last night around 11pm on 1200 North at Elnora.  It was a one vehicle accident.  Police reports indicate one person went to the emergency room.
-Washington Police worked an accident at 4-pm yesterday at Southeast 7th and South Streets.  Two vehicles were involved.  One driver complained of neck and back pain.
-Authorities were on scene for over an hour at a crash on I69 at 6:20-am Thursday at mile marker 70.  A Chevy Sedan and a pickup collided in the southbound lane.