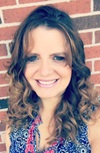 Washington Township Trustee Michelle Guy has put out her official announcement for re-election to the seat.
        Guy, a Republican, is seeking a 2nd full term in office.   She was elected by caucus in 2013 then elected in the 2014 election.   Guy says in the past 4 years she has adjusted the stringent guidelines set forth by the state and county in regards to the budget and death with spending caps set forth by the County Commissioners and State Board of Accounts.  She also touted the efforts of replacing the fire station on Bedford Road. She says the OCRA grant being used to help pay for the project was awarded in part due to her office's direction and leadership.
        Guy is challenged by Democrat Ron Critchlow in the November election.
(the following is Guy's official news release)
Michelle Guy Seeks Re-Election for Washington Township Trustee
Michelle R. Guy is running for her second full term as Washington Township Trustee. Guy was first elected by caucus after the death of her father Albert "Pete" Showalter in 2013 who had served as Trustee for many years.
Elected in 2014 fir her first full-term in office, Michelle brought several years of management experience to the office of trustee. She was Chief Welfare Investigator and office manager for 22 years prior to being elected. "I enjoy my work" Guy said." I believe in my office. I think it's a very worthwhile, and I strive to do my best to serve my clients and my community."
Michelle was born and raised in Washington, a graduate of WHS, and holds a degree in Business from Vincennes University. She has a son Tyler. She was raised Catholic and a member of the Daviess County Republican Party, Daviess County Republican Woman's Club and a member of Indiana Trustee Association.
Guy stated, "In last 4 years as Trustee, I have adjusted to stringent guidelines set forth by State and County with regards to the budget. I have experienced firsthand and successfully dealt with the spending caps set–forth by the Daviess County Commissioners and Indiana State Board of Accounts." Ms. Guy expressed that she will continue to monitor expenses to alleviate excess spending in all categories she administers while providing outstanding personal service.
"I have dedicated the last 25 years to helping those in need through the Trustee Office" said Guy. "I have vast knowledge and experience of running a local government office, and dealing with the ever changing demands of the Department of Local Government and Finance and the State Board of Accounts. My office has outstanding rapport with other local agencies such as St Vincent de Paul, Pace, Feed my Sheep and Connection in assisting our clients. Management of a budget in excess of a million
dollars in 2018 is a challenge that I have proven ability to succeed at. This has been evident in the annual audit by the State Board of Accounts in which I received no violations.
Guy continue, "We are currently in the process replacing the fire station on Bedford Road due to its structural failure and age. Under my direction and leadership Washington Township was awarded a OCRA grant for $500,000,00 after an exhaustive process lasting over 18 months with construction to begin this summer. Through other grants and budget management, over $46,000 was spent to replace torn and outdated full sets of bunker gear, updated breathing apparatus and other important safety equipment" said Guy. Michelle noted the fire department made over 300 runs in the last year. Providing quality and outstanding fire protection to Washington Township residents is a priority. I consider the position of Washington Township Trustee be one of responsibly and feel very compassionate to those I serve in the Township. I have a servants heart. I will continue to administer my duties and investigate ways to better serve, improve and update in all aspects of the job.