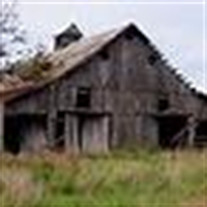 Alfred Dean Walls age 87, of Shoals, passed away at 12:05am on Thursday, April 26, 2018 at The Timbers in Jasper. He was born on September 25, 1930 in Martin County to Joseph and Neva (Self) Walls. He married Becky Akles on October 9, 1968 and she preceded him in death on October 18, 2014.
He attended school in Martin County, retired from Jefferson Trucking and enjoyed gardening, hunting, fishing and loved being outdoors. He also was a Veteran of the United States Army.
He is survived by his daughters, Julie Jones and husband Darrin of Shoals and Jennifer Phillips and husband Chad of Shoals; sons, Joe Walls of Shoals, Jim Walls of Shoals, grandchildren Austin Myers, Madison Jones, Darrin Ray Jones, Tyler Williams and Kelton Williams; one brother Joey Walls of Shoals; four sisters, Caroline Lundy of Loogootee, Nancy Moore of Bedford, Bonnie Jo Goodpasture of Paoli and Beverly Shedd of Bloomington.
He is preceded in death by his parents, wife Becky and two brothers, Delbert Walls and Frank Walls.
Funeral services will be at 11:00am Monday at the Queen-Lee Chapel in Shoals with Bro. Wayne Pendley officiating. Burial will be in the Spring Hill Cemetery. Visitation will be 2-6pm Sunday at the funeral home.
Queen-Lee Chapel of the Thorne-George Family Funeral Homes is in charge of the arrangements.